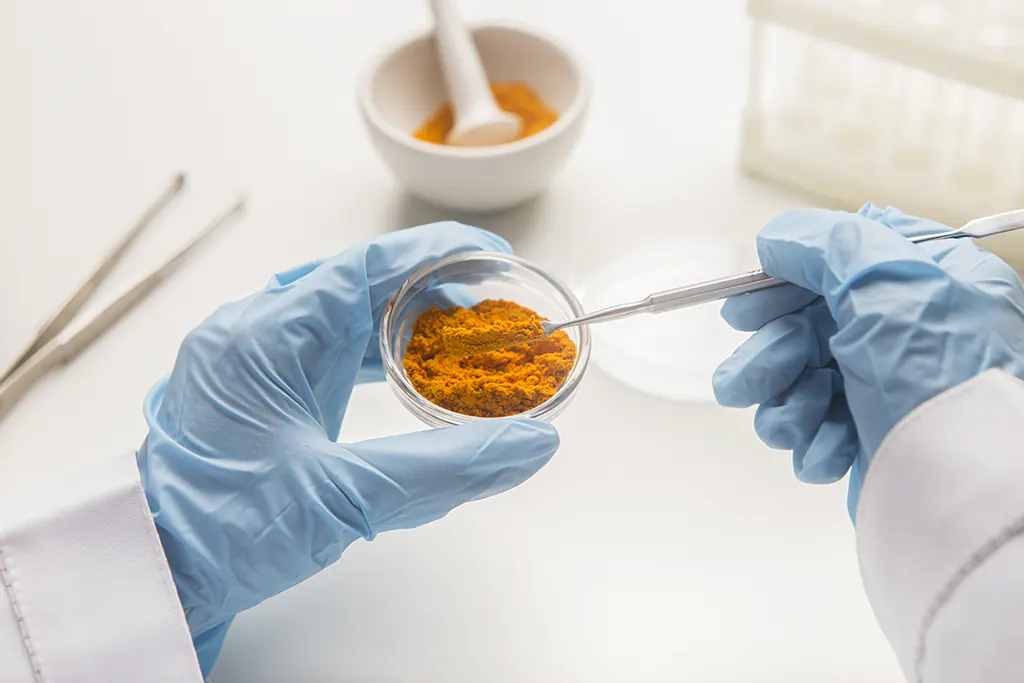 Recent clinical trial studies curcumin as an adjuvant therapy for the treatment of COVID-19.
Background
Coronavirus disease-2019 (COVID-19) has a wide range of pathophysiological effects. Curcumin, an active constituent of Curcuma longa (turmeric), has several properties, including anti-inflammatory, antioxidant, antiviral, anti-thrombotic, and anti-proliferative effects, which make it a promising candidate for the symptomatic treatment of SARS-CoV-2.
Objective
The aim was to determine the effects of curcumin administered with piperine (to optimize absorption) on symptoms in patients with COVID-19 in a double-blind, randomized, controlled trial at a 30-bed dedicated COVID Health Center (DCHC) in Maharashtra, India.
Methods
In addition to conventional COVID-19 treatment, patients in the control group received a dose of probiotics twice a day, and patients in the study group received curcumin (525 mg) with piperine (2.5 mg) in tablet form twice a day. The effects of curcumin/piperine treatment on primary and secondary outcomes were assessed for the duration of hospitalization.
Results
Patients with mild, moderate, and severe symptoms who received curcumin/piperine treatment showed early symptomatic recovery (fever, cough, sore throat, and breathlessness), less deterioration, fewer red flag signs, better ability to maintain oxygen saturation above 94% on room air, and better clinical outcomes compared to patients of the control group. Furthermore, curcumin/piperine treatment appeared to reduce the duration of hospitalization in patients with moderate to severe symptoms, and fewer deaths were observed in the curcumin/piperine treatment group.
Conclusions
Administration of oral curcumin with piperine as an adjuvant symptomatic therapy in COVID-19 treatment could substantially reduce morbidity and mortality and ease the logistical and supply-related burdens on the healthcare system. Curcumin could be a safe and natural therapeutic option to prevent Post-Covid thromboembolic events.